We're back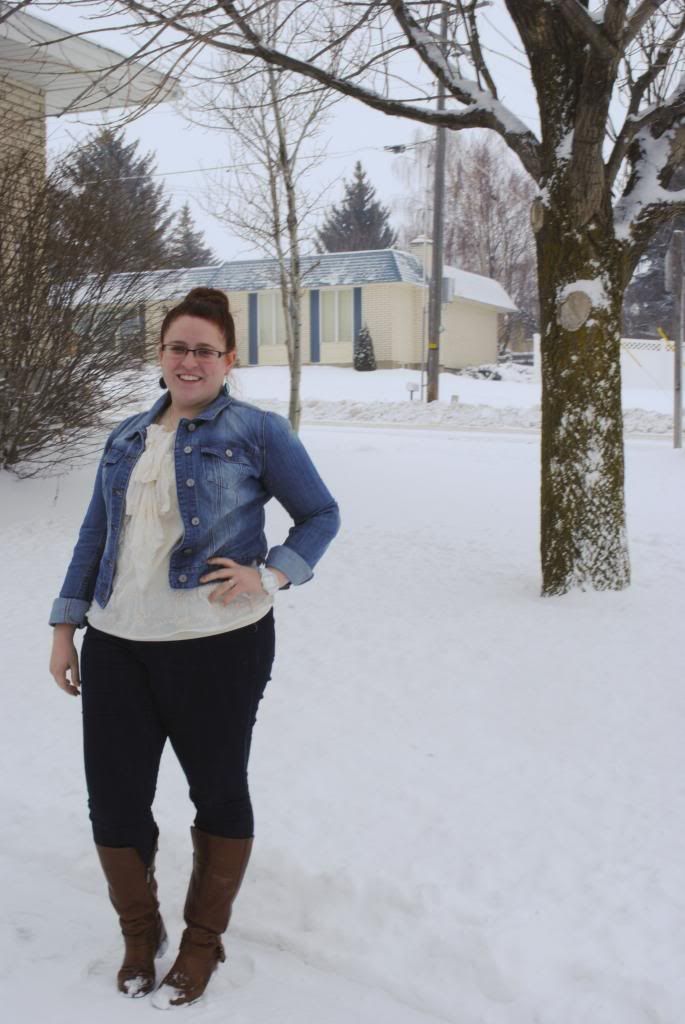 Well I'm back in Rexburg and as you can see the snow came back as well. I was loving the dry winter and I wasn't overly pleased to see all this snow covering everything when we got back into town.
In other snow news, Jason and I made a very grown-up purchase this last week. We bought snow tires! I took Jason to school last Wednesday and on my way home I got stuck in three different places. I was so frustrated! So, we decided to take the plunge and splurged for some studs. Now we have a different problem, we're really cocky! We think we can do anything when it comes to driving in the snow!
Anyway, you may have noticed my hair is a tad different. I'll try and get a better picture soon where you can really see the color!
______________
Outfit
jacket: Charlotte Russe
Shirt: gift (Ross?)
Jeans: TJ Maxx
Boots: Macy's