Not what it's cracked up to be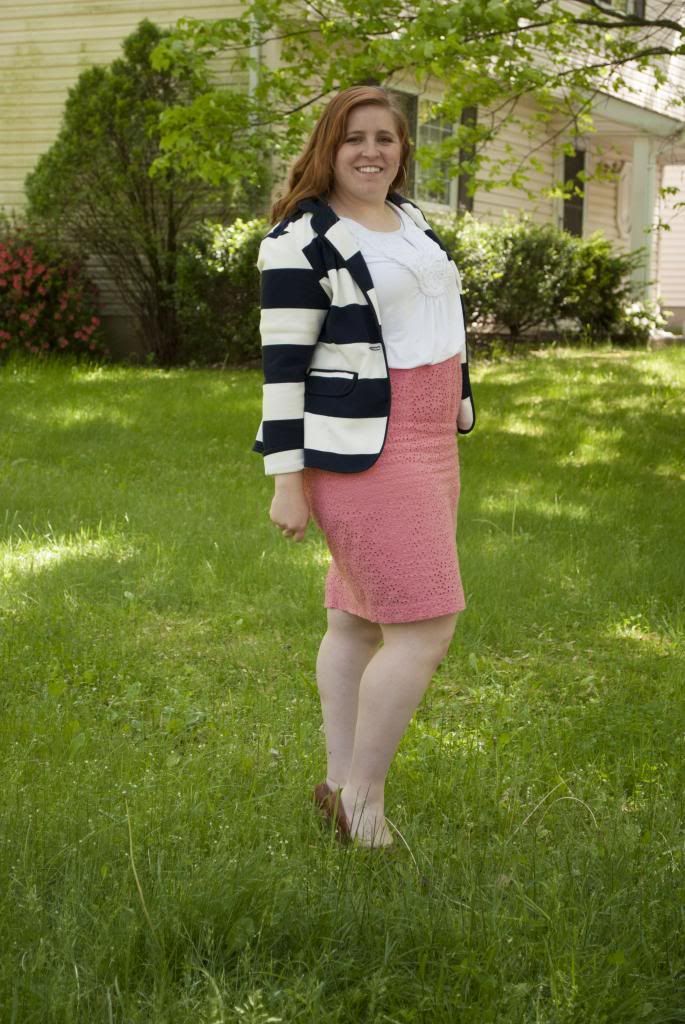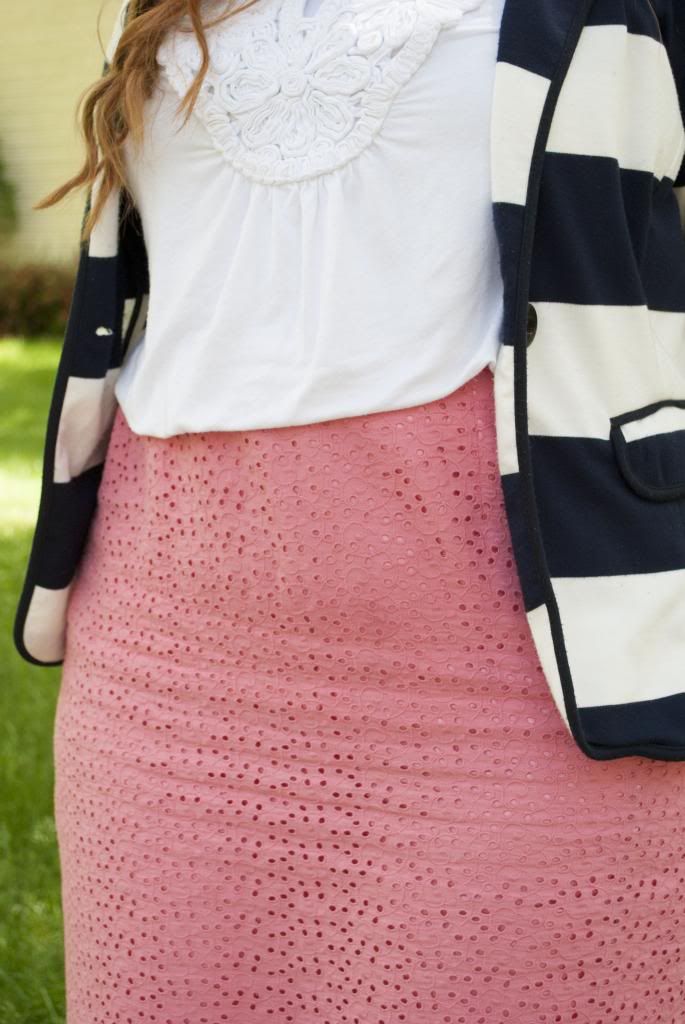 I miss getting dressed up everyday.
I never really thought I would, but you can only wear so many plain t-shirts,
yoga pants
and the same pair of tennis shoes before you long for cute blouses, colored jeans and wedges.
or sandals
or heels
or anything other than a pair of worn out tennis shoes.
I thought that having a basic uniform for work would take a lot of hassle out of getting ready everyday, but it hasn't! I take just as much time because I only have like 3-4 plain t-shirts and I don't want to wear the same thing everyday. It's rough being me sometimes. ;)
Also, in case you were wondering I'm holding my little sister's wedding invitation in that last photo.
I designed it, and I'm excited that it actually turned out ok!
______________________
Outfit details:
Jacket: gift
Shirt: F21
Skirt: made by mom
Shoes: Thrifted