What cha think?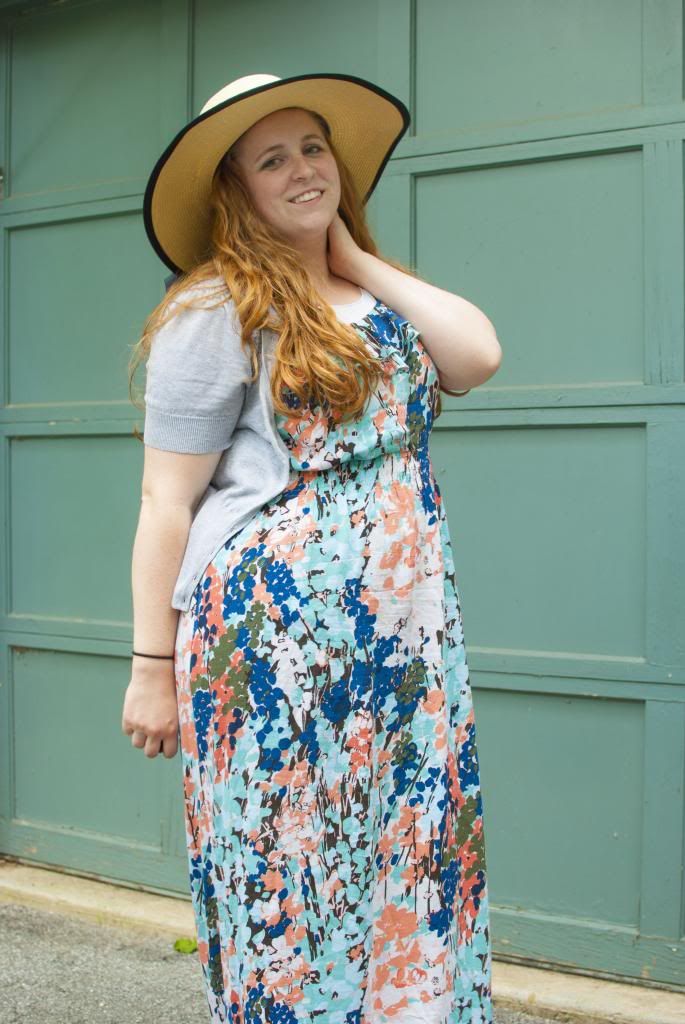 I'm so excited that I finally got around to updating my blog design!
I've been experimenting with different designs. I just haven't had time to
finish it up and get it just right, but I stayed in bed all morning Saturday looking
up HTML and CSS codes, so that I could finally change the blog.
to get rid of my regular header and Kalee from
Fred Rongo
for her
awesome
tutorial
for social media buttons. I've made a lot of social media buttons, but
this is by far the best tutorial I've used.
Anywho, I hope you guys like it.
I can't get enough of it.
On an totally separate note, I got this hat for $12 and it was a buy one get on free on
anything clearance at Charming Charlie's and so I also got a free scarf. It felt like a steal.
I love a good deal.
________________________________
Outfit details:
Dress: Ross
Cardigan: F21
Shirt: DownEast
Hat: Charming Charlie's