Learning Curve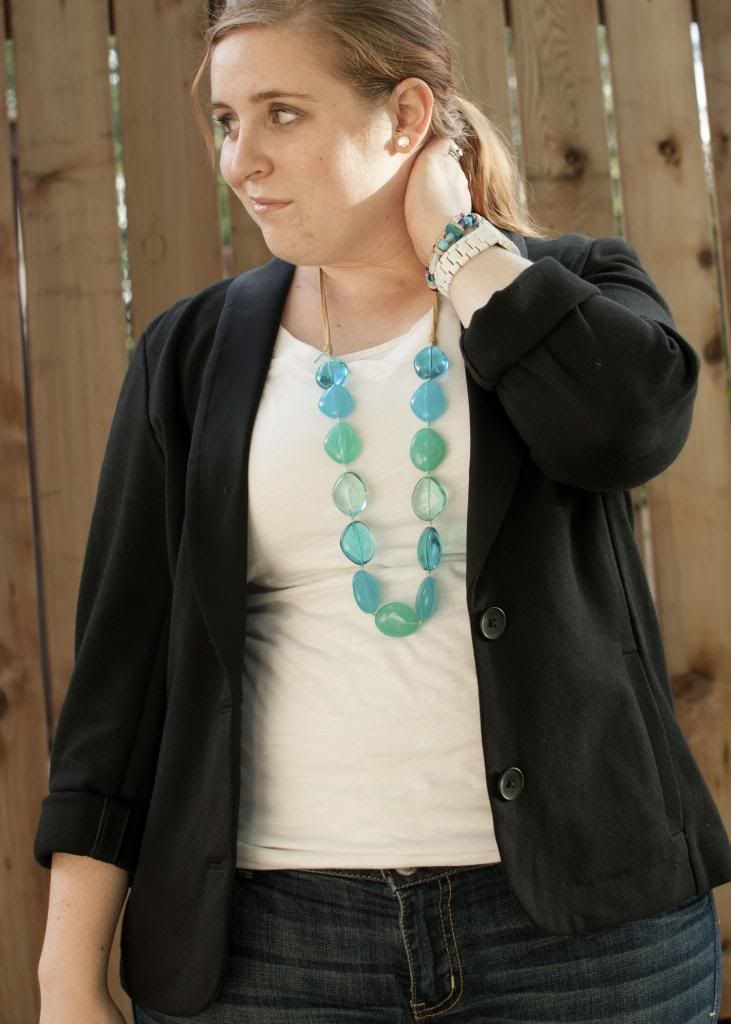 I love blazers, when they aren't on me.
I only have a couple of blazers, but I never seem to look
as good as everyone else looks does when sporting a blazer.
(see how I'm blaming the blazer and not my body? Yeah, I'm that good.)
But I love the idea of blazers, so I keep trying.
It's a learning curve.
You'd think that after blogging for a couple of years I would understand how
to take good outfit photos, but that's also a learning curve.
And today I'm happy with the curve.
________________________
Outfit details:
Blazer: Thrifted (Gap)
Shirt: from Mary ;)
Jeans: AEO
Necklace: Fred Meyer
Watch: Target
Bracelets: homemade and a gift