TV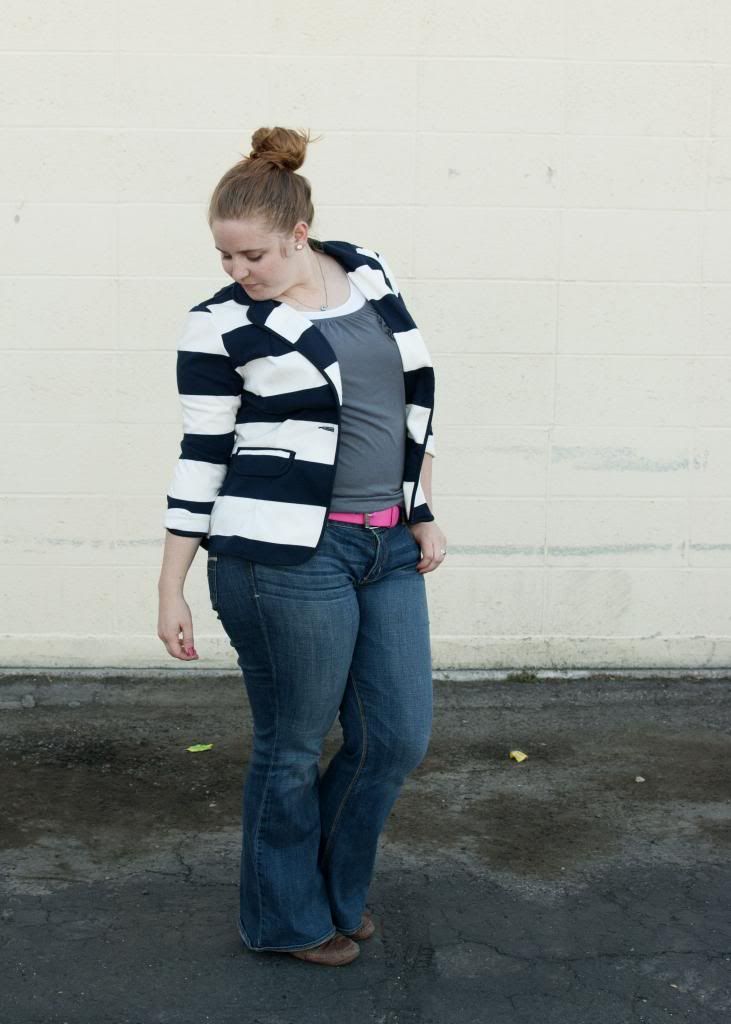 While I love summer as much as the next blogger, I love fall even more.
And yes, it's for the same reasons as every other blogger:
Tall boots
Scarves
Gloves
Rich colors
Leaves
and all that jazz.
But, there's one more thing that makes fall the best season of all.
New episodes of all my favorite TV shows.
Yes kids, I'm a TV addict.
I can't wait to meet the mother in How I Met Your Mother.
I'm stoked to finally have Parks and Recreation back,
and I'm going to miss new episodes of The Office.
What TV shows are you obsessing over this fall?
(including any on Netflix that I should be checking out.)
...Also, that wall is the same color as my skin and I'm slightly embarrassed about it.
_____________________
Outfit details:
Jacket: Marshalls (?)
Shirt: Marshalls
Jeans: AEO
Belt: Stolen from my mom ages ago
Shoes: Famous Footwear
Undershirt: Down East Outfitters