Anniversary Dinner Wish List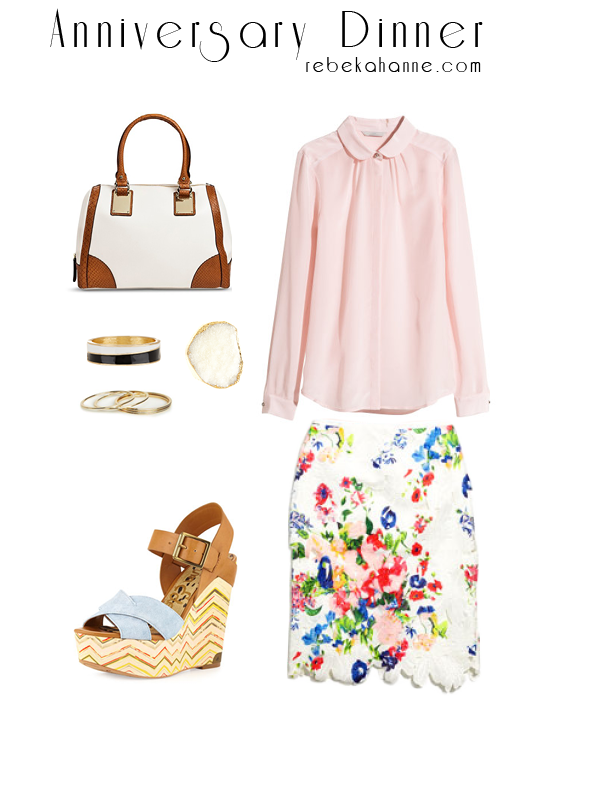 This month is mine and Jason's anniversary and we are actually planning on going out! We have always kept our anniversaries low key (two years ago we were stuck in a snow storm in Wyoming and had KFC and Taco Bell for dinner, so it really doesn't take much to top that!)
I kind of complained a little bit about how low key our anniversaries have been so this year Jason thought we should go out and do something out of the norm. Since we're kicking it up a notch on our plans I thought I would kick up my outfit a notch too!
I love the spring vibes from this pink top and floral skirt. This summer I'm all about wedges. They add height (which I need desperately), look cute and are practical when chasing after my little boy. Add in a couple of fun bangles, a druzzy ring and a simple handbag and bang you have a classic and flirty ensemble.
I've listed some other fun options so you can create your own date night look!
Tops
Skirts
Wedges
Accessories