Second day of work outfit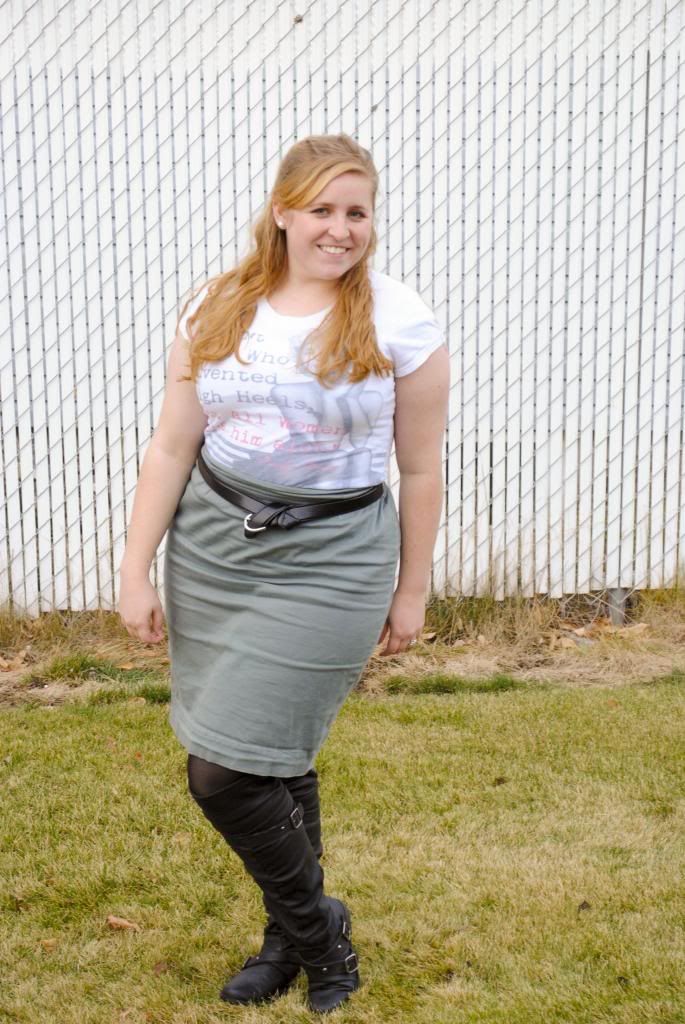 Shirt: Walmart, Skirt: Made by my mom, Belt: JCP, Boots:Famous Footwear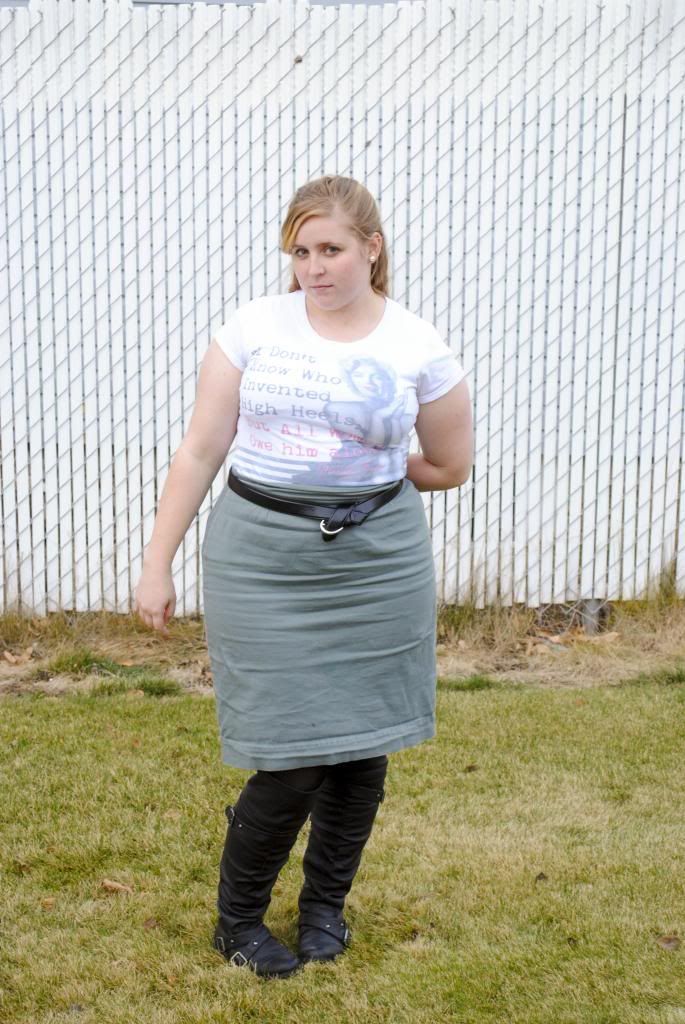 I would like for formally apologize for not blogging for like a million weeks.
Now that that's out of the way let's chat.
Life is ca-razy (pronounced like Tom Haverford would pronounce it). Graduation is two weeks away. It sounds like life could only be great with that mind set, but I'm rushing to finish all of my projects in the mean time. This week I wrote 2 papers, one of which was 10 pages. I also have to finish my senior project by next week, which is causing me a lot of stress.
I also started my new job as a reporter for the Jefferson Star this week. I was super nervous at first but so far I am loving it there! I wrote a story today for it, and it was fun (I kind of forget about how much I like writing news).
In a nutshell, life is good but busy, I hope I can make it through the next two weeks, and here's the outfit I wore on my second day of work.
How are you winding down before the holidays?