The secret to making an ok dress awesome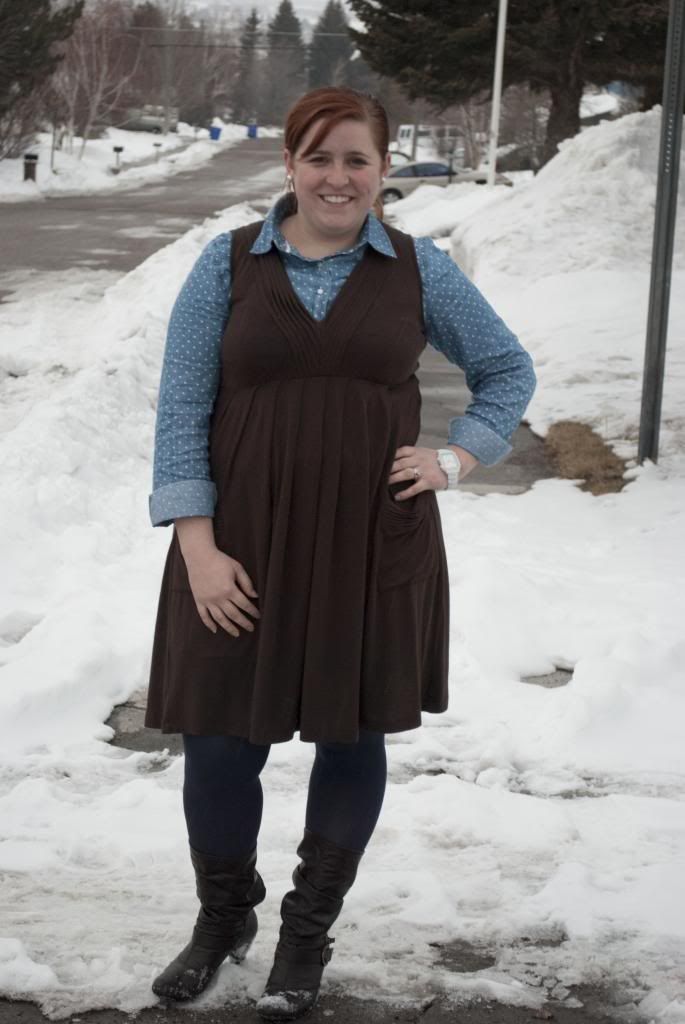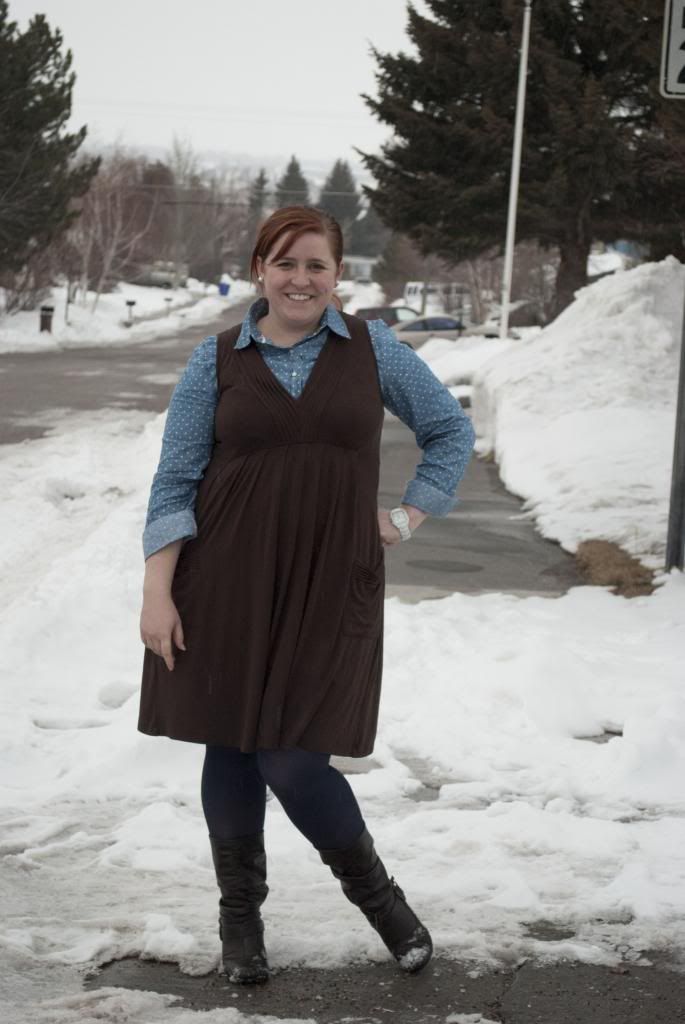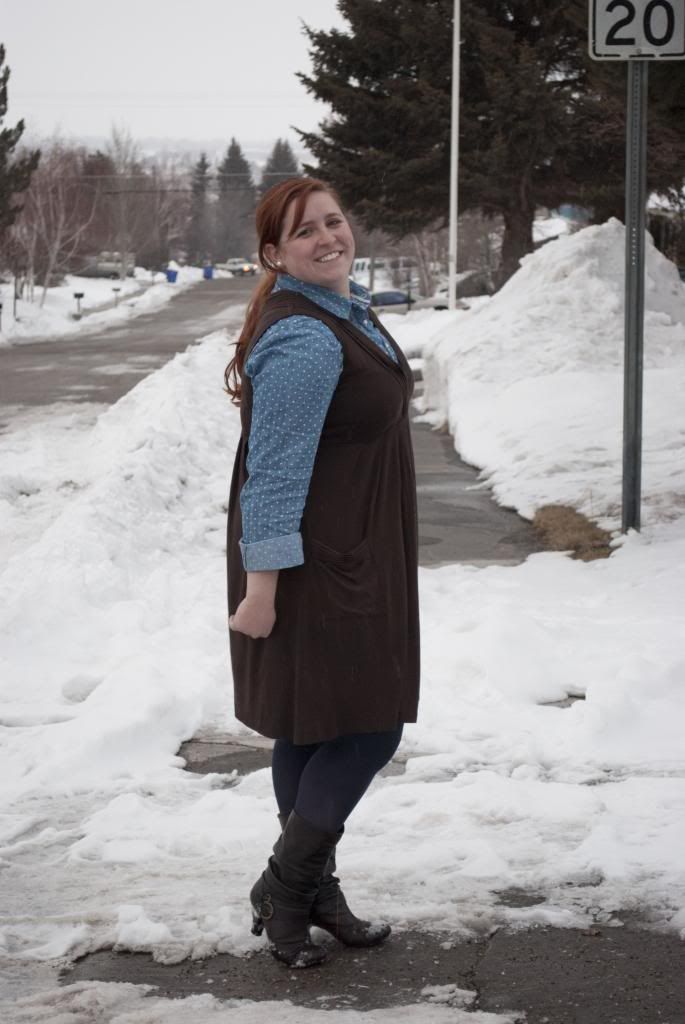 This dress has been so hard to style. My mom got it for me as an option to wear to my brother's wedding. My aunts and sister-in-law all loved it on me so I kept it, but I didn't quite love it.
That is until I paired it with colored tights. Did you know that colored tights can fix just about any issue you're having? They can make you feel like you aren't going to flash the world if in the infamous Rexburg wind picks up your skirt. They make your dress feel a little longer, and they make your feel hip.
Lesson learned: I love colored tights.
{Also, this was taken a couple of weeks ago and there isn't this much snow on the ground! Spring is on its way!!!}
______________________
Outfit details:
Chambray: Charlotte Russe
Dress: Ross
Tights: Target
Boots: Macy's