My enormously large blue head, a Halloween recap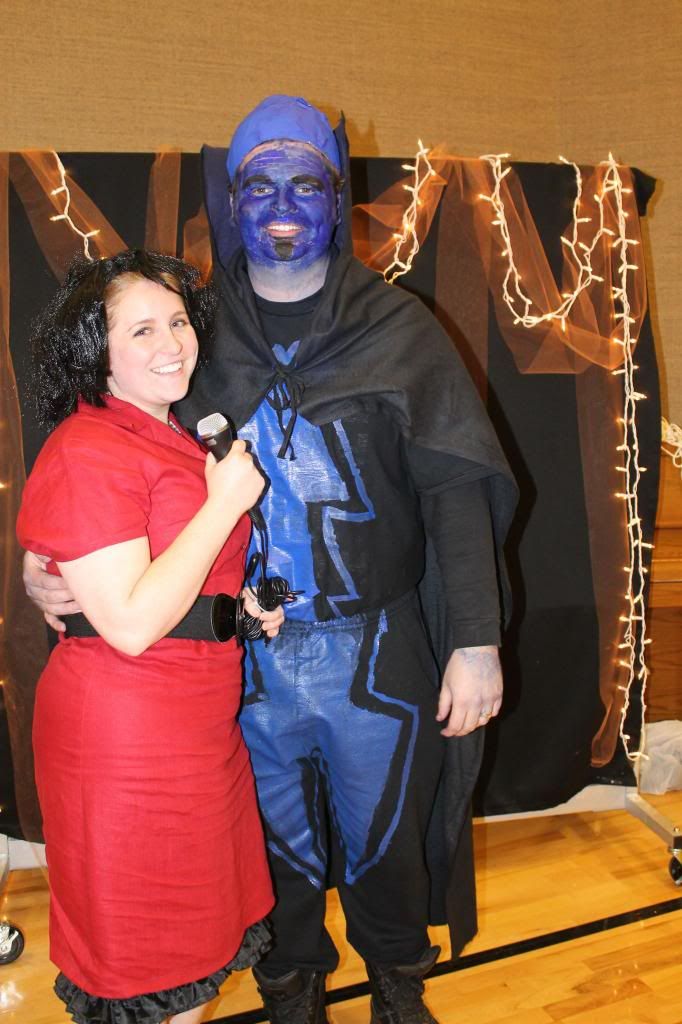 This year for Halloween, Jason and I were Megamind and Roxanne Ritchie.
Jason is awesome and went all out making his costume.
I can't even tell you how long he spent painting his shirt and pants and
making his "enormously large blue head."
I was pretty proud of my own costume. I hemmed my dress without
screaming at my sewing machine, which is huge for me.
I also cut my own wig (which it totally falling off here).
We had a lot of fun, but were slightly disappointed by the number
of people who haven't seen Megamind! If you haven't seen it, I highly recommend it!