Winter blues and spring pinks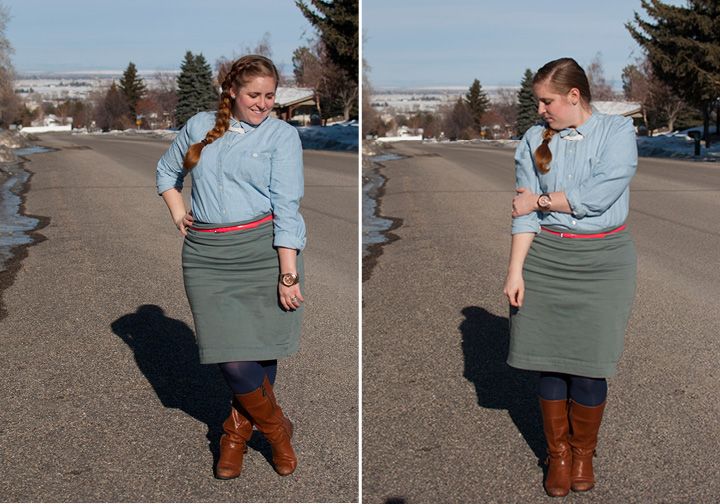 This outfit makes me feel like spring is on the way. It's still warm enough for winter, but has little pops of spring-like the pink belt. I'm always so ready for spring. The second fall ends I'm ready for spring. Winter isn't really my thing. I don't enjoy the snow, or being cold or when your feet get wet because you had to trudge through like a foot of snow.
The only thing I do love about winter is drinking hot cocoa. I do love that.
______________________
Necklace: Thrifted