Contradictions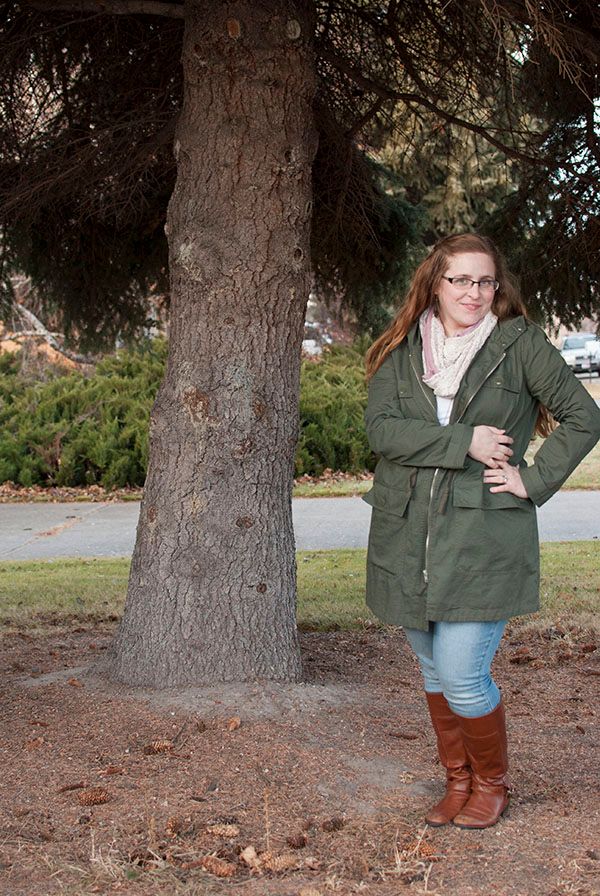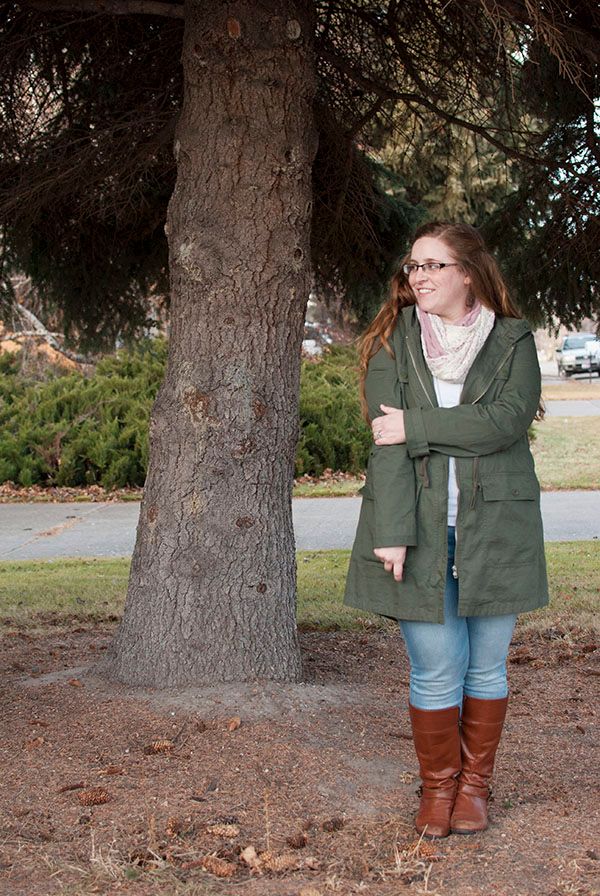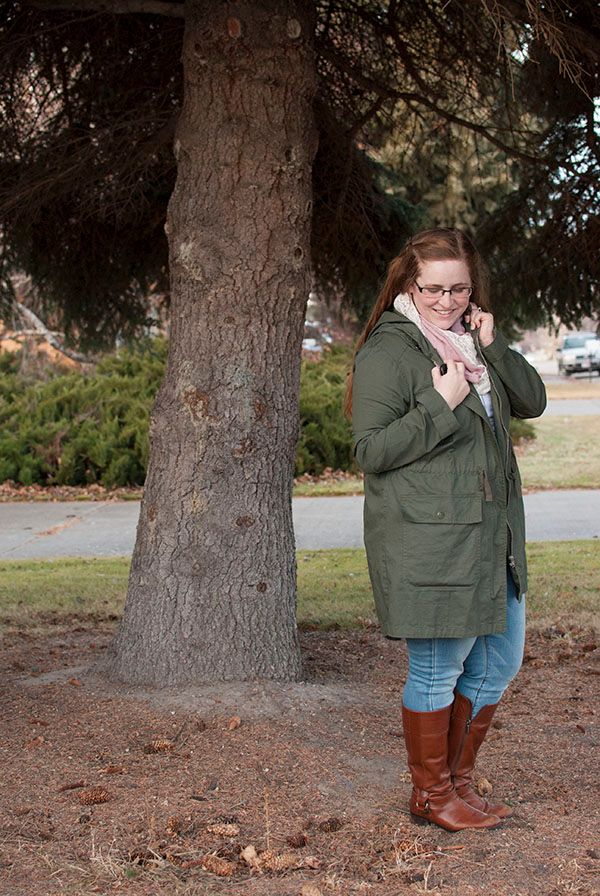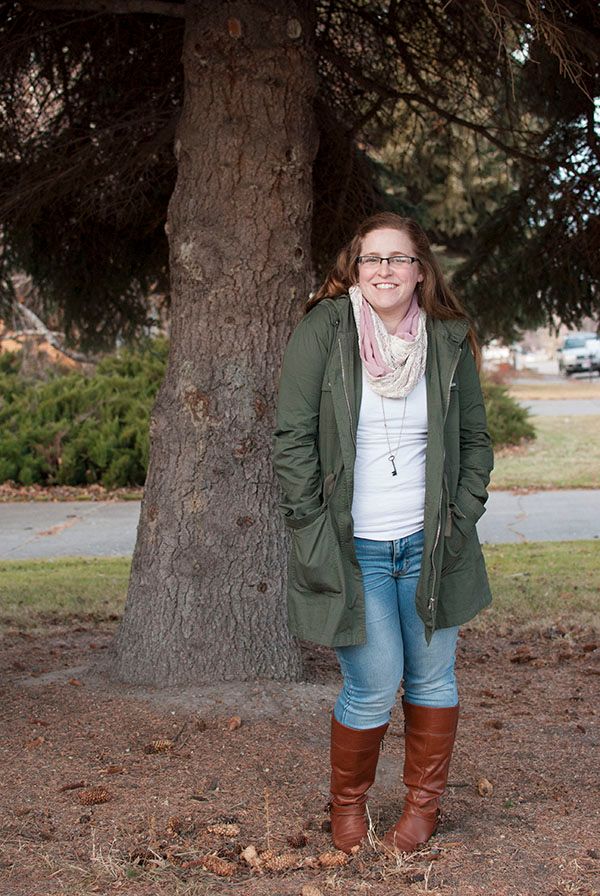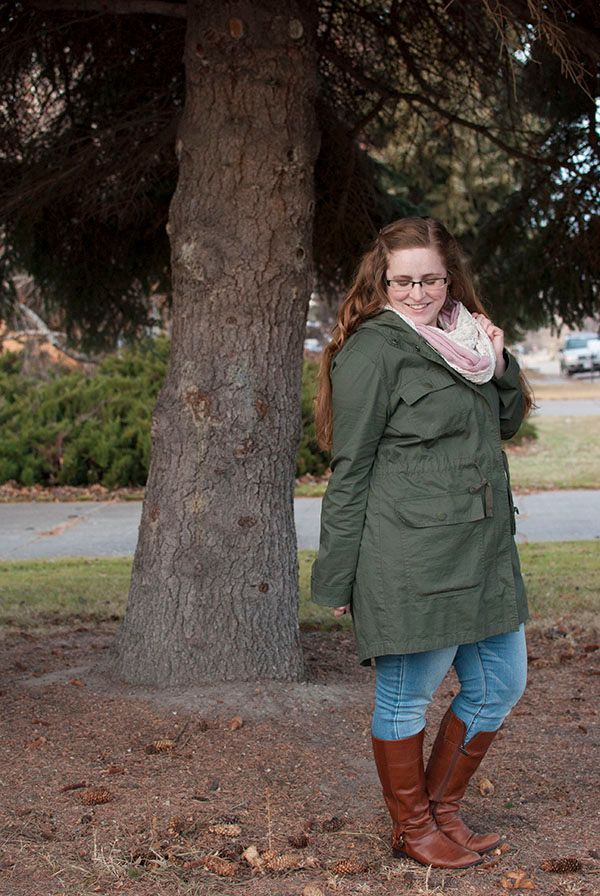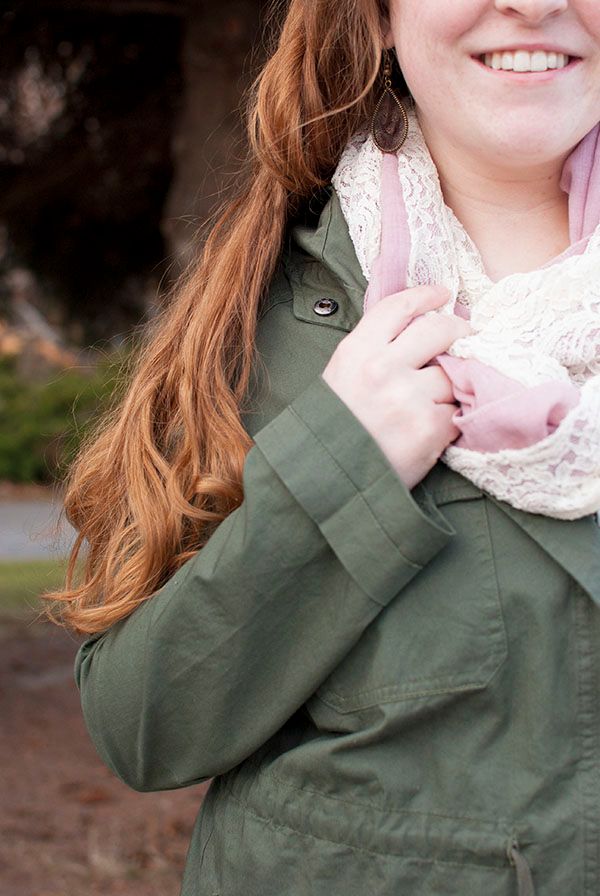 Can we talk about how it's December and there is no snow on the ground? I'm in heaven, but it's also kind of weirding me out.
I've been meaning to pair this scarf with this jacket for quite some time now. I love the military green with the soft feminine look of the pink lace scarf. It's such a perfect contradiction.
I'm also pretty proud that none of these items are maternity or sweat pants. That's life kids. When you wear real jeans and don't feel like your "mommy pooch" (which is a real thing) is shouting at the world. I'm finally starting to feel like myself again and I really want to get back into working out. Do you guys have any good post-partum, post c-section workouts? I've pinned some, but let's be real who actually does anything they've pinned? ;)
Have a great weekend!
_________________________
Outfit details: