Trusty Chambray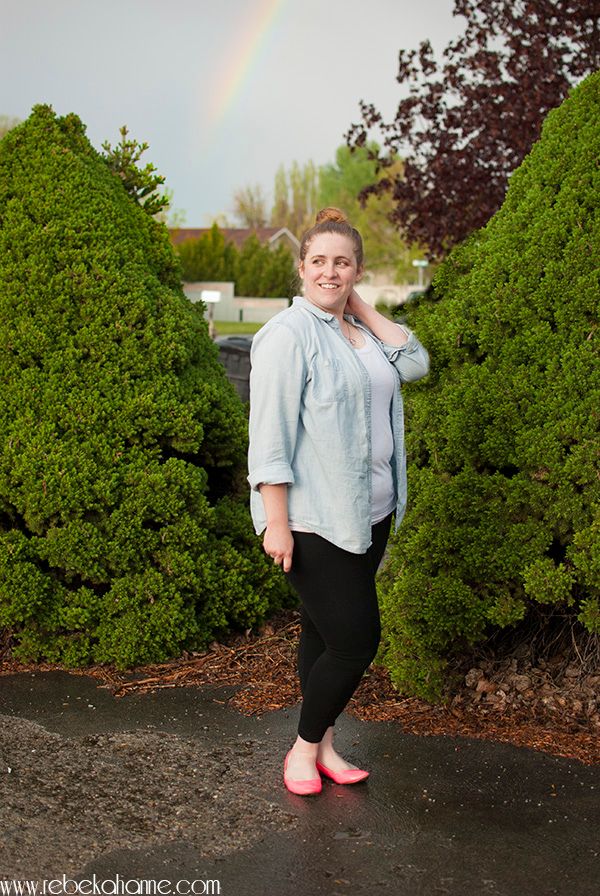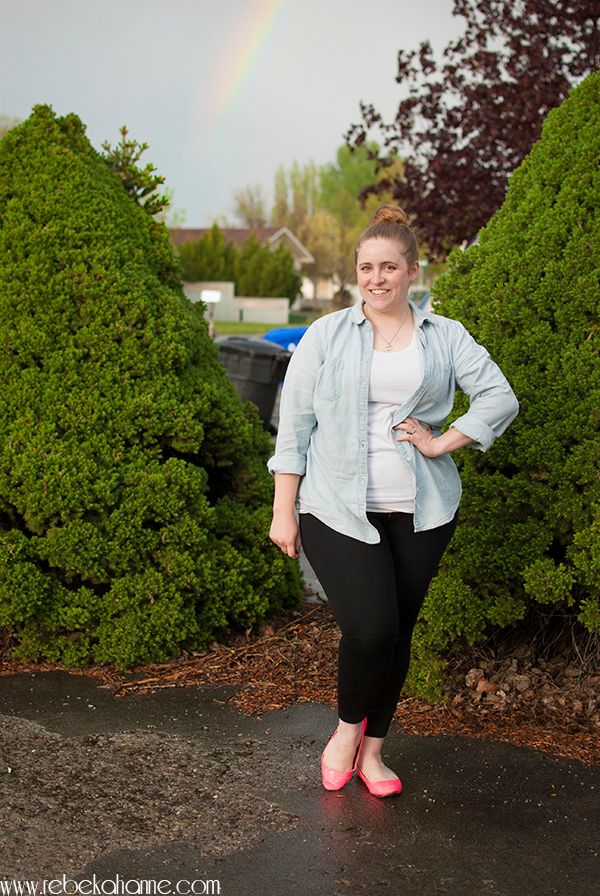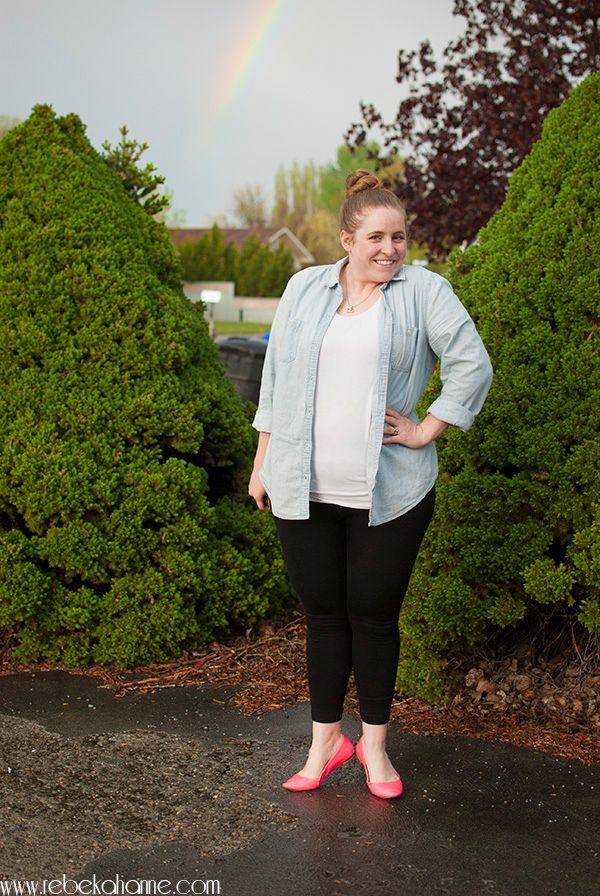 First, I want to apologize for the trash cans in the background of some of these. I couldn't pass up having this rainbow in the background and I didn't feel good about moving my neighbor's trash cans. I wish you all could have seen this rainbow though. It so incredibly vibrant like five minutes before these photos were taken.
Anyway, I'm linking up with the
Creative Closet
today and the prompt is "trusty chambray," which I was so excited about.
This chambray top is my go-to item. I swear it goes with everything and if I'm stuck I can always turn to it. But I found out just how trusty it is today when I went to fix Benson's lunch and the mixed veggies squirted all over my shirt. #MomLife. Luckily my "trusty" chambray covered the mixed veggies enough for me to still be able to take some photos.
How do you wear chambray? Is it a closet staple for you?