Curls for days: Sapphire-8-in-1 Curling Wand Review
I was provided the Sapphire 8-in-1 Curling Wand by Irresistible Me to review. All thoughts and opinion are my own.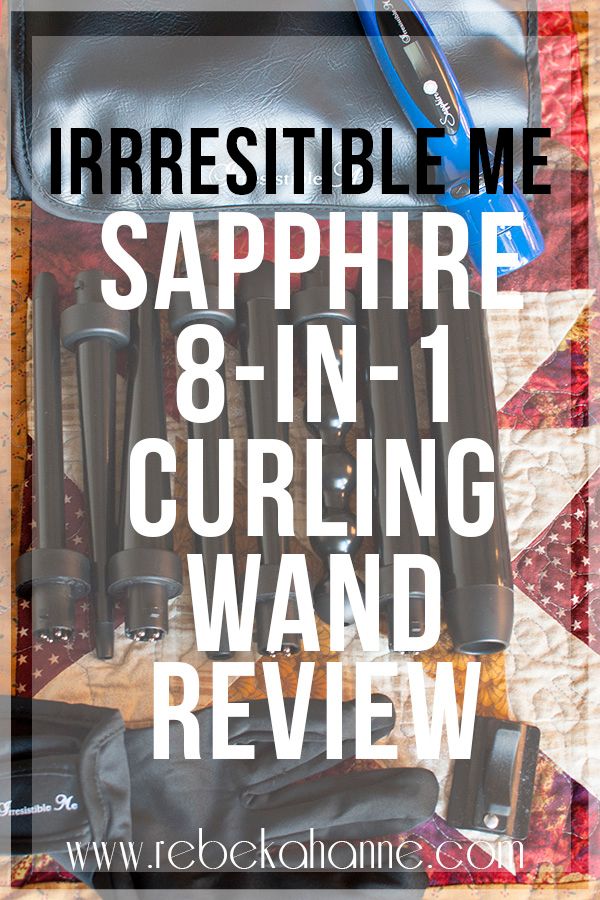 I've been so excited to share my experience with the
Sapphire 8-in-1 curling wand
with you guys! I got it right after I had my appendix surgery and it was like a light at the end of the tunnel for me. I took it out for a spin as soon as I was feeling better and instantly fell in love.
Let me tell y'all about my hair history. I was a teenager in the early 2000's also known as the era of straight hair. It took me years to learn to love my curls but once I did I rarely went back. It's seriously been at least 5 years since I straightened my hair. However, I've never really been able to experience different barrels so I've stuck with what I've known or what my hairstylist/best friend tells me to try.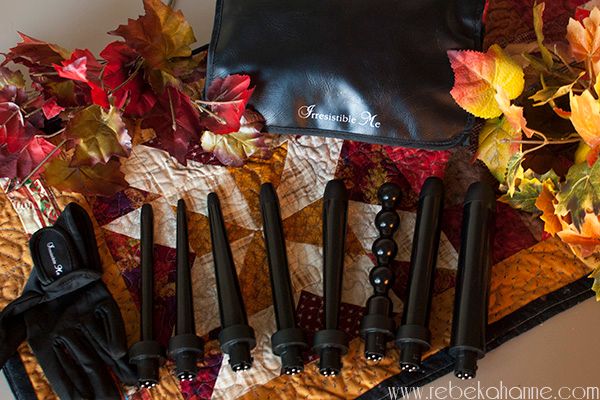 I was so stoked when I saw the
Sapphire 8-in-1 Curling Wand
. I've seen multiple curling wands that offer a variety of barrels, but not 8. And I finally had the opportunity to try a professional grade wand that would give me just about any curl I ever wanted.
There are so many amazing things about this wand set. First, it heats up super fast, like I didn't have time to brush my hair before it was hot-fast. Second, in the past all my curling irons have had that little kickstand to hold it up, which eventually gets caught in my hair and rips the curl out when I'm trying to untangle it. But the
Sapphire 8-in-1 Curling Wand
comes with a separate heat-resistant stand to rest it on. No more snarls!! It is my absolute favorite part. The leather storage case is also heat resistant and provides and awesome way to keep the barrels organized and out of the way. Finally it come with a heat-resistant glove, which saved my fingers a couple of times!
Let me introduce you to all eight wands. (In order of my favorite to least favorite)
Best wand ever. My hair is naturally curly, but I've never really had my curls last more than a day without turning into a frizzy, snarly mess, until the 25/13mm wand. Oh my gosh. I had these fun curls on the first day and then they turned into perfect waves the next day. This is my go-to wand now.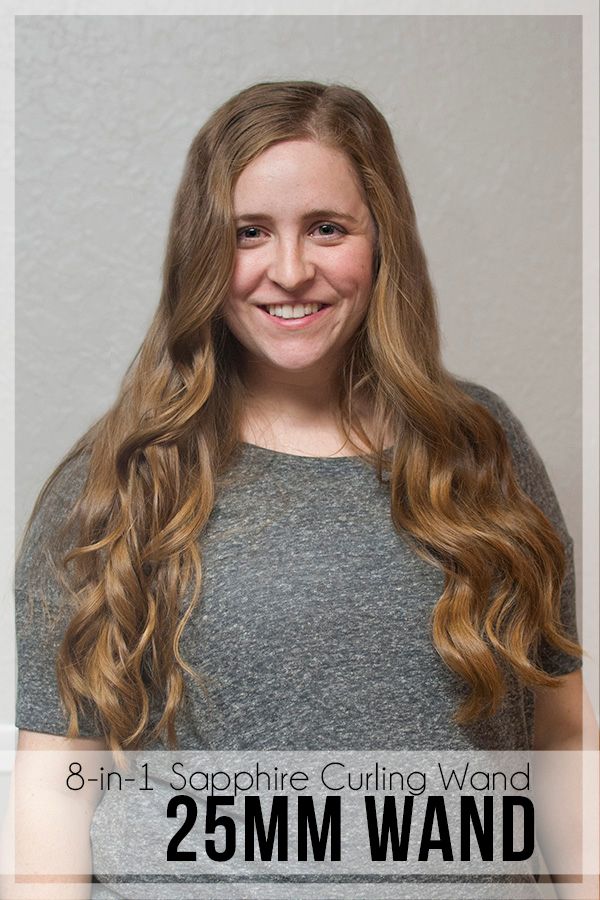 The 25mm wand was a close contender for first place. These are the perfect loose beach waves. I love that these curls always look relaxed. When I want an effortless curlI go straight for this wand.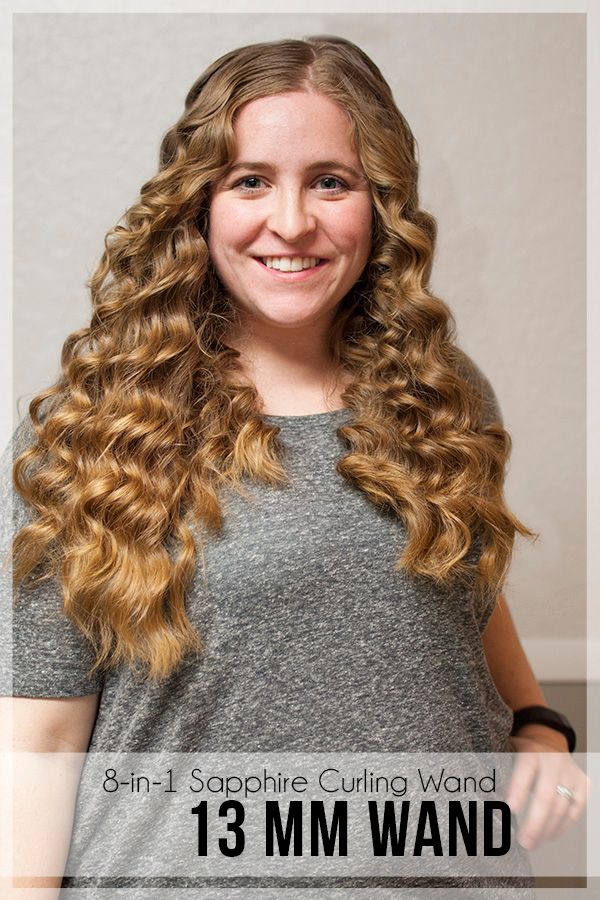 I had so much fun with these curls. At first they were super tight-think Shirley Temple curls-but after I brushed them out all I wanted to do was "whip my head back and forth." If you want a lot of texture use this wand!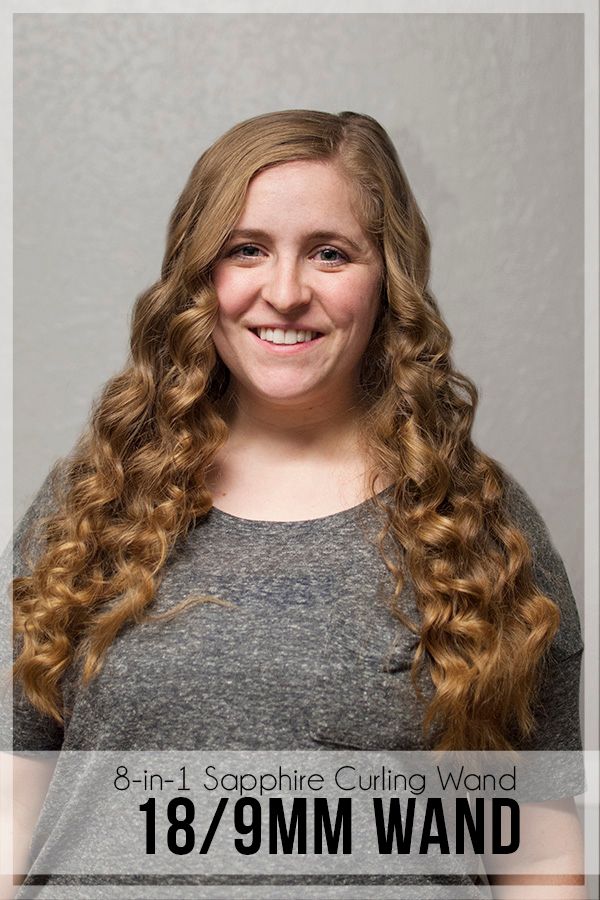 These are a little more relaxed that the 13mm curls, but just as much fun. They give you the same texture without feeling like you have a ton of hair. Again, these are best brushed out. I think they'd make a beautifully thick top knot in a couple of days too.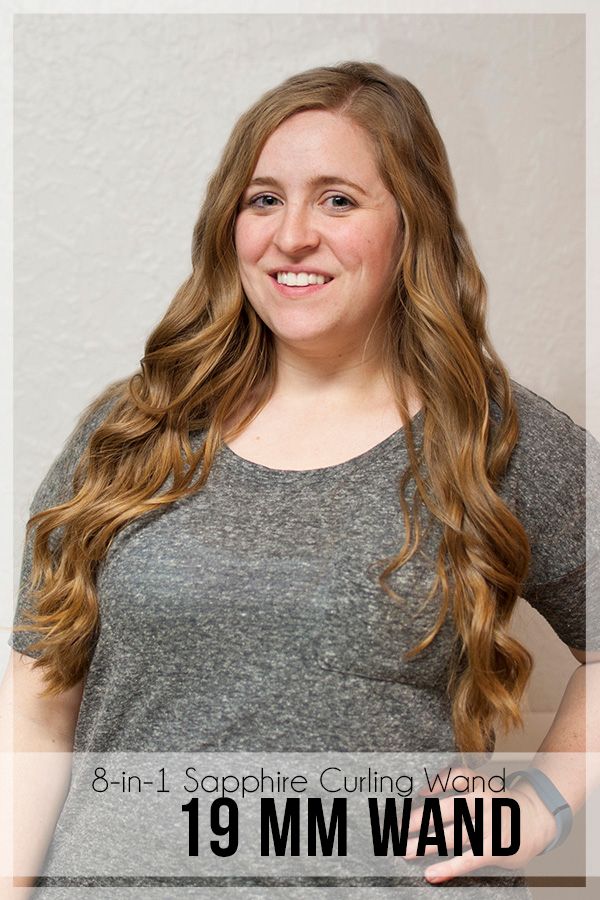 I may have inadvertently lied when I said that the 25mm wand produced perfect beach waves because I think the 19mm does an even better job. I'm not sure why I couldn't manage a real smile in this photo because I really am thrilled with the results!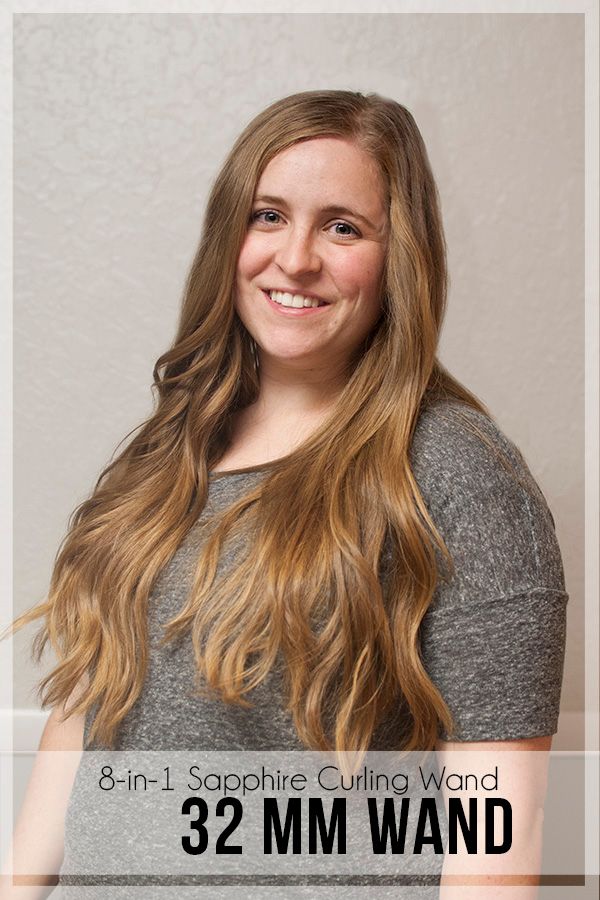 I was most excited about trying the 32mm wand because I had always used a smaller wand and was actually thinking about buying a bigger wand. While I liked the results it wasn't my absolute favorite. I may need to curl smaller pieces but I like a little more curl. Most of the other wands left my hair looking like this after a couple of days.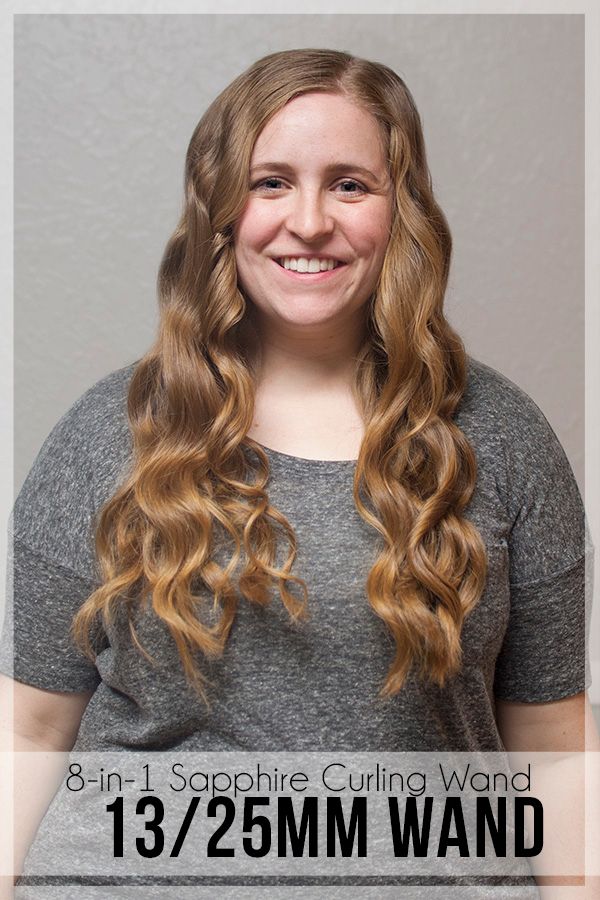 I have mixed feeling about this wand. One the one hand the curls do look pretty good. On the other hand it felt weird that the curls were to tight at the top of my head. I bet with a bit more practice I could make this wand work a lot better for me. Maybe this would be best brushed out too?
The pearl wand was something I had never seen before. I used it a couple of times but I just wasn't happy with the results. I feel like my hair looks slightly curlier than it did before I curled it, but there is no definition to the curls. This could totally be user error, because I have no idea how you're supposed to use the pearl wand, but this was my least favorite by far. However, the reviews online rave about this wand, so give it a shot and let me know how to use it ;)
Long story short, if you're in the market for a new curling iron check out the Sapphire 8-in-1, especially if you are wanting a curling wand that will do more than one thing! I'm totally in love with this!