3 tips for buying eyeglasses online
This post was sponsored by GlassesShop. All opinions are my own. Promise!
No matter what I'm buying online, from diapers to boots, when it comes time to confirm my order I feel crazy nervous. Did I chose the right item? Is this the best price? How will I look in that? Will it fit? What's the return policy? All the doubts creep in and I get so nervous to take the plunge and hit confirm.
I usually only buy things online when I feel really confident about it becuase there are so many details you have to pay attention to, but a lot of the times the prices can't be beat online so I just have to take advantage of that. Buying new eyeglasses fell into that category.
Historically I've only purchased my eyeglasses from my eye doctor, but I've seen so many awesome pairs online for so much cheaper, that I couldn't pass up the opportunity to try something new.
Because buying glasses online can be so tricky it's important to do your research and know what you are looking for when you go in.
First you'll want to choose a frame style. Are you looking for a classic frame or do you want to spice up your look with something trendier?
I've had the same pair of glasses since I graduated from high school and when it came time to buy new glasses I knew I wanted to mix things up and go for something hip. I chose a bigger frame, which were very different than my normal small rectangular frames. It's been a fun change for me. I finally feel like a "cool blogger."
Another, incredibly important factor, when you're buying glasses online, is to make sure you choose the right frames for your face shape. I can't stress this enough! When you can't try something on before you purchase it you must make sure that you are doing everything you can to make it work.
I'm one of those weird people who actually need glasses to see, and so I wanted to make sure that when I was getting my
perscription glasses
that I got a pair that would work for my face. Nothing is worse than having something custom made just to find out that they don't even work. Money. Down. The. Drain.
I love that
GlassesShop
provides a
guide
as to what frames will look best for your face shape. I have an oval shaped face and it suggested thin or rimless frames, which is the type of frames I've had for years, so I knew that this would be a great look for me.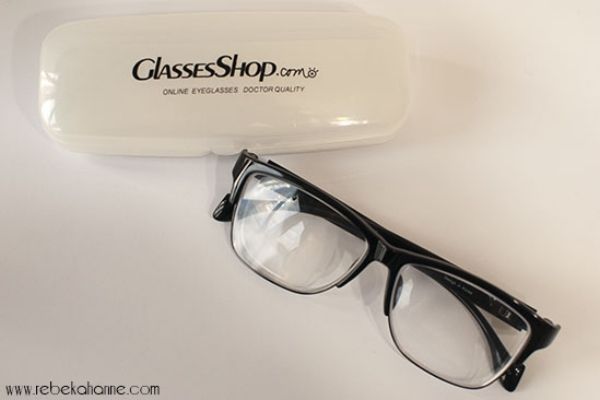 Finally, the number one reason to buy your eyeglasses online is the huge price difference! A few years ago when my husband and I went to my first eye doctor appointment since getting married and it came time to pay for new lenses and contacts my husband got serious sticker shock. He couldn't believe how much it cost just to get new lenses in my old frames.
When you want to get a cute pair of
cheap eyeglasses
you have to search online first! I couldn't believe the difference online vs. at a doctors office. You can't even compare them.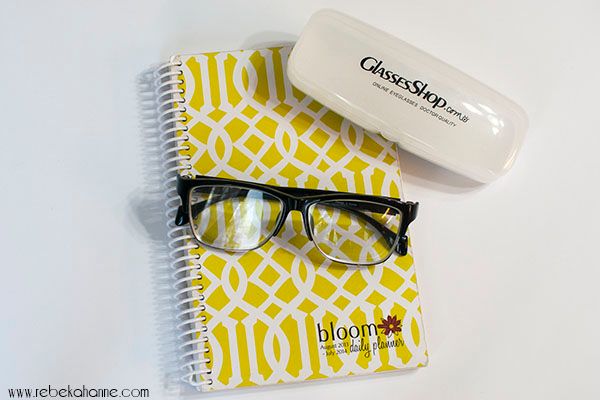 GlassesShop
wants to offer Rebekah Anne readers 50% (yeah, you read that right
fifty percent
) off of any pair of eyeglasses or sunglasses with lenses by using the code "
GSHOT50
."
Do you wear glasses because you need them or do you like wearing them as an accessory? Tell me in the comments!