I'm no Super Mommy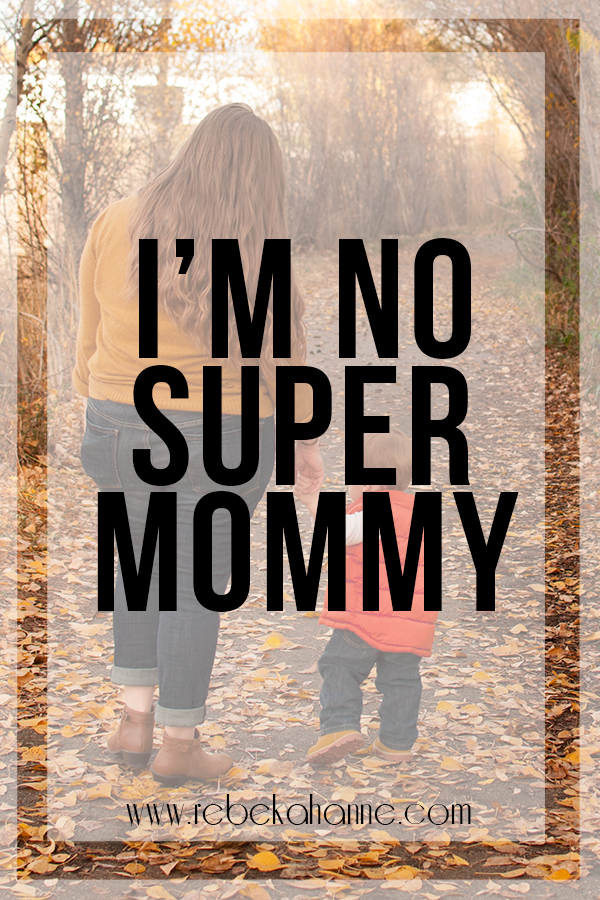 On my son's first birthday we had store bought cupcakes. I had planned to make him a delicious cake, but I was busy and let's be honest, my cake isn't nearly as good as a little cupcake shop in town, so my husband picked up three cupcakes while I was out the night before and we called it good.
Does that make me a terrible mom?
I don't read hundreds of books to my son everyday.
Does that make me a terrible mom?
I don't plan craft projects. Heck, we don't do any crafting over here.
I must be a terrible mom.
It seems like a normal conclusion, but it's totally wrong. Just because you aren't doing it all doesn't mean that you aren't a good mom. If you're anything like me you have a hundred things on your to-do list and sometimes 997 of those things fall through the cracks.
There's only one thing that I make sure I do every day. Tell my son that I love him. He's only one and probably has no idea what words I'm saying but he can feel the love I have for him. I smother him in so many kisses he tries to wiggle out of my arms when he sees them coming. I fix his meals, chase him around the house and pick him up when he falls down. That's all I can do as a mom.
Just because you aren't "super mom" doesn't mean that you aren't a super mom to your babes. In the end your kids are going remember the time you spent together and how that made them feel, not the gobs of money you spent or the extravagant things you did.
I hope you never feel like you aren't a great mom because your child's life isn't Pinterest-perfect. Loving our kids and teaching them good from bad is the best gift we can ever give to them. The rest is just icing on the cake.